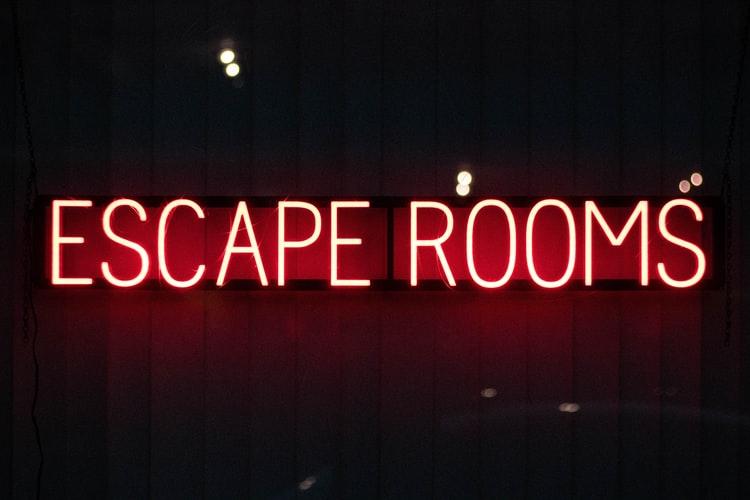 If you want an indoor option …
1. Laser Tag
What's more fun than letting your employees channel their inner action star against their colleagues in exciting matches? Not only is it fit for a large number of participants, the combat mode would also test the team's strength, agility and teamwork while still maintaining a slight competitive challenge for the team to learn from. Check out some of these indoor battlegrounds: Impact Force CQB, Lasermads and Crossfire Arena.
2. Escape Rooms
Looking for a unique team-building experience? Escape rooms challenge teams to work together and offers the chance to flex creative muscles in a really interesting environment, rather than to simply talk about how to solve problems. Some of the popular Escape Rooms in Hong Kong include Lost Hong Kong and Freeing HK as well as Sandbox VR (if you want to add a bit more fun with a VR twist).
3. Karaoke
Through the power of music, a karaoke night-out could help bring a group together easily without much organizational effort. Simply book a room and enjoy a good fun time through music and some drinking games. Karaoke is also believed to help relieve stress and lift the spirits. Who doesn't like the relaxation flowing through the body after singing your heart out? Probably this is one of the reasons why karaoke has been so popular in Asia. CEO Neway, Music Box Karaoke (reservation only), and Red MR are amongst the most popular karaoke lounges in Hong Kong.
4. Arts and Crafts Workshops
Arts and crafts are known for their ability to spark creativity and promote team morale. A burst of colours and crafty creations will surely be a refreshing scene for those who are sitting in the office grinding for 8 hours all day long. Get your team's creative juices flowing at artjamming or Studio 83. For a greater variety of classes, Choco L'ART Studio offers a range of private workshops from paint jamming to home Décor DIY courses to design & craft classes. There are also quite a few places for craft classes from pottery to porcelain painting such as Touch Ceramics and Cobo Ceramic Workshop.
5. Themed Events
If you want your team to work together from start to finish, organizing a themed event could be a perfect option, especially if the event is handled by the team from planning to execution. Rent a space for a day and you could leave it to your team to plan the team building games. From Egg Drop to Talking in Circles, you could have all these awesome team-building games to get your team bonding and work together better.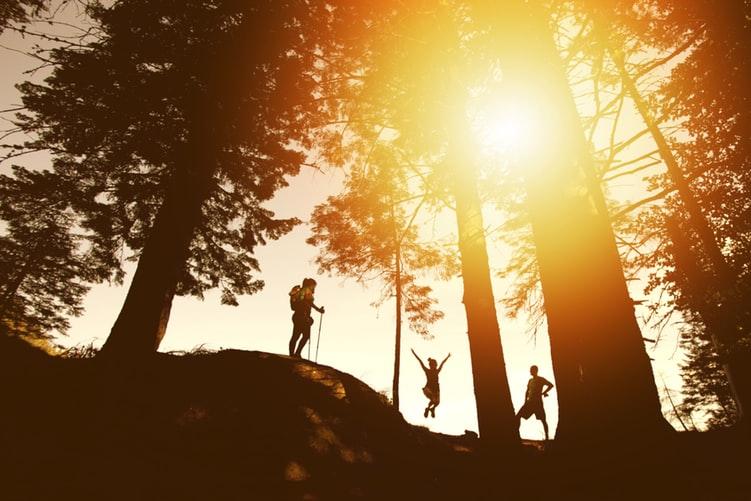 If you want an outdoor option …
1. Hikes
Fancy embracing nature while going on a little adventure? Why not organize a hike for your team? It could be an easy hike around central areas of the city or if your team is up for a challenge, you could always opt for a more difficult trail. Both Lady Clement's Ride to Aberdeen Country Park and Wong Nai Chung Reservoir to Tai Tam Tuk Reservoir are just a short taxi ride away from the central business district. Do ensure that the difficulty level is suitable for every participant. For all the hiking trails in Hong Kong, you could check out this website.
2. Junk Trip
If hikes feel too strenuous for some, book a boat and throw a junk trip with your team to bond and have a fun time together. It's one of the best team-building activities you could have in the sizzling hot summer in Hong Kong. Besides drinking games like beer pong, it could also come with inclusive, fun extras like a banana boat or a speedboat for water sports.
3. Water Sports
If your team is more of an active and outdoorsy kind, look no further to water sports. From kayaking around the islands and wake surfing in the new territories to paddleboarding in Sai Kung or Stanley, there are tons of adrenaline-inducing activities covering every difficulty level that not only allow you to make the most out of the team-building efforts by perfecting your team's trust and communication skills, but also satisfy your team's thirst for challenges and adventures.
4. Community Service
Team-building games are great fun, but there's nothing like a community service-based team-building experience that inspires empathy and kindness while bonding and developing teamwork. Organized these activities as part of your corporate social responsibility program, which could be held on a regular basis. Some of the best community service activities in Hong Kong include community clean-up (The Hong Kong Cleanup), resources distribution programs (Crossroads Foundation), environmental initiatives (Ark Eden), and food kitchen programs (Food Angel, Feeding Hong Kong).
5. Treasure Hunt
Take your team on a fun-filled adventure that will be remembered! Treasure hunt could encourage teamwork, build relationships and enhance communication among members! If you want all of your teammates to be involved in the hunt and have no time for planning, you could consider having it planned by others such as the Hong Kong Hunter which could help you customize routes for specific needs.
Whether you are planning a workshop or a themed event for your next team-building exercise, Garage Society is your place- conveniently located in 4 prime areas on Hong Kong Island! Beside co-working spaces, we offer the perfect venue to organize all sorts of indoor team building activities. It also regularly organizes different types of events from art workshops to inspirational talks, not only providing a platform for better team connections but also offering an opportunity to network with like-minded members of our community. Check us out today to find out more!