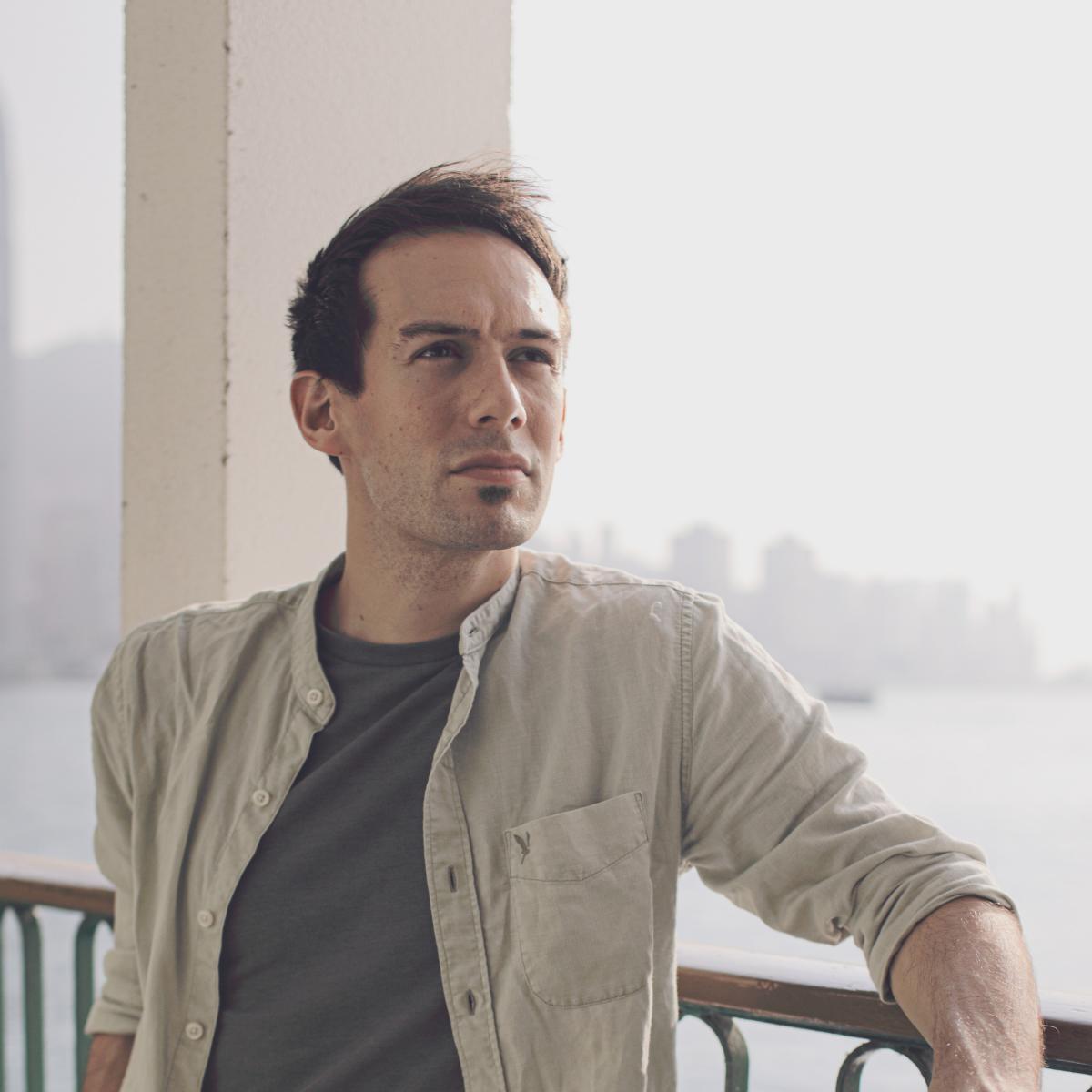 As part of our #BeTheChange series, we sit down and discuss how people and businesses have evolved with change-makers who are making an impact throughout our Garage Community.
We start our series with Ben Tatlow, music producer and record label owner of Echoes Blue Music to discuss his influences and the importance of collaboration in growing creatively and as a business.
In Part One of our conversations, we visit Ben at Garage Sheung Wan to find out the inspiration behind his music projects, collaborations and what feeds his creative process.
---

Garage Society: What's your musical background and tell us about the type of music you produce.
Ben Tatlow: I studied music at university, so I have a classical musical background. I play the drums, the piano, a bit of guitar, and a little bit of many things in the way that many producers do! The music I produce is a mix of synthesized sounds, plus a lot of recorded vocals and instruments that we later edit. We also use recorded sounds from around the city to add ambient texture.
Earlier this year, I collaborated with a local artist, where every track on the album is inspired by a different sound in Hong Kong. The city gives a lot of interesting textures and flavours since you really can't get away from the traffic noises, machinery, airplanes etc. Whereas in some other countries, you can go into the forest and it's completely silent apart from the sounds of nature.
---
Related Articles:
---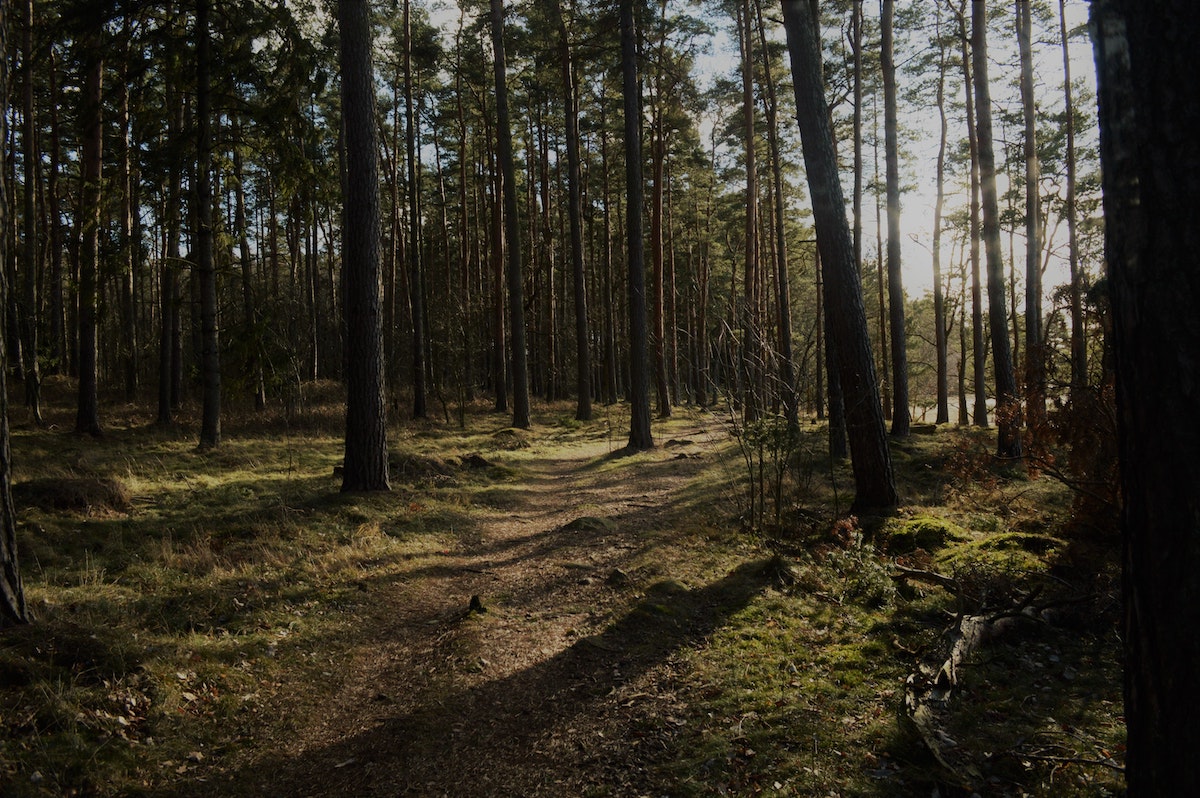 GS: How much is your sound influenced by nature?
Ben: I think nature is an inspiration for most ambient artists in some way, shape or form. Echoes Blue Music collaborates with Australian label Valley View Records on compilation projects throughout the year, all of which are very nature-inspired. The latest one we did was inspired by the Polar region, and I used sounds that were more like whistling winds and cold fields. We have another one coming up later this year that is inspired by city sounds.
GS: You've lived in different parts of the world. Have these locations inspired you and how?
Ben: Yes, both consciously and subconsciously. For example, when I lived in Sweden, I found myself very influenced by our surroundings. It's so dark and cold in the long winters that you can't really escape from the seasonal aspect of life.
GS: Hong Kong is known for not having definitive seasons. Is that something you miss?
Ben: I don't miss it, because I like finding new inspiration. I really enjoyed the transition into a very different context, and reimagining how things can look and sound. In Hong Kong there are a lot of noises around and it can be difficult to have the perfect studio set-up. However, rather than try to hide away the imperfections, there's a lot to embrace and draw inspiration from instead.
GS: Where else do you find inspiration apart from sound?
Ben: The first thing that springs to mind is collaboration. The great thing about Hong Kong is that it's such a connected place, and it's really easy to connect with people from around the world. At least half the music I produce is in collaboration with people outside of Hong Kong. When I work with people from different backgrounds, they'll bring these ideas I wouldn't have been able to come up with. Hopefully, I can do the same for them to create something unique and interesting.
There's definitely a trend within the music industry right now towards collaboration as a way of building up a bigger audience and fan bases that you wouldn't be able to on your own. Finding that balance of having your own identity as an artist so people hear that uniqueness as an individual is also important though. When a fan listens to a collaboration between two artists, it's important to hear what the individual artists bring. Sometimes when artists only focus on collaboration, then it's harder to understand that uniqueness.
GS: Has your collaboration process evolved?
Ben: It's definitely changed over time. In fact, I didn't really collaborate much with other artists up until a few years ago. I mostly worked on solo projects or collaborated with my wife Anita, who is a vocalist. As the label grew, so did the opportunities to work with other people. We were releasing a lot of music by other artists so it became very natural for us to see if there were ways we
could mutually benefit from remixes or collaborating on a piece together to help all of us grow our reach. Having Echoes Blue as a record label has been a big stepping stone towards collaboration, and has definitely shaped our own musical journey.
---
In Part Two, Ben will be sharing his thoughts on changes in the music industry, and the impact he wants his music to have on people.
In the meantime, check out Echoes Blue Music on Spotify and the Echoes Blue website to learn more about Ben's projects.
When Ben takes isn't creating music, you'll find him at Garage Sheung Wan taking in the city-wide views from the 25th floor, gathering inspiration for soundscapes for his next project.
Note: This interview has been edited for length and clarity.