If you're looking for a quick bite:
What's more convenient than grabbing a bite at the cafe on site? Our friends at Tuck Shop by Social Club can whip you up a hearty rice bowl and lunch coffe in minutes. Garage members can get a sweet discount too!
On-site cafe at Garage Society SYP
Price: $ - $$
Tuck Shop By Social Club, Shop 4-7, 158A Connaught Rd W, Sai Ying Pun, 9745 4966
A new and stylish café located just one block away from Garage Sai Ying Pun, NOC is the perfect place to grab a fancy cup of artisanal coffee (they have various single origin options) and a sandwich for lunch. (We highly recommended coming back on a weekend for their amazing brunch selections too!)
2-min walk from Garage SYP
Price: $$ - $$$
NOC Roastery, 321 Des Voeux Rd W Sai Ying Pun, 3611 5300
Drop by this quiet little Vietnamese restaurant for some quality pho! They used to be delivery-only, but recently expanded with a nice, comfy dine-in area. The portions are pretty large here too - we love a budget-friendly pho option!
4-min walk from Garage SYP
Price: $ - $$
Eat Fuh Hong Kong, 35A Queen's Road West, Sai Ying Pun, 6405 1002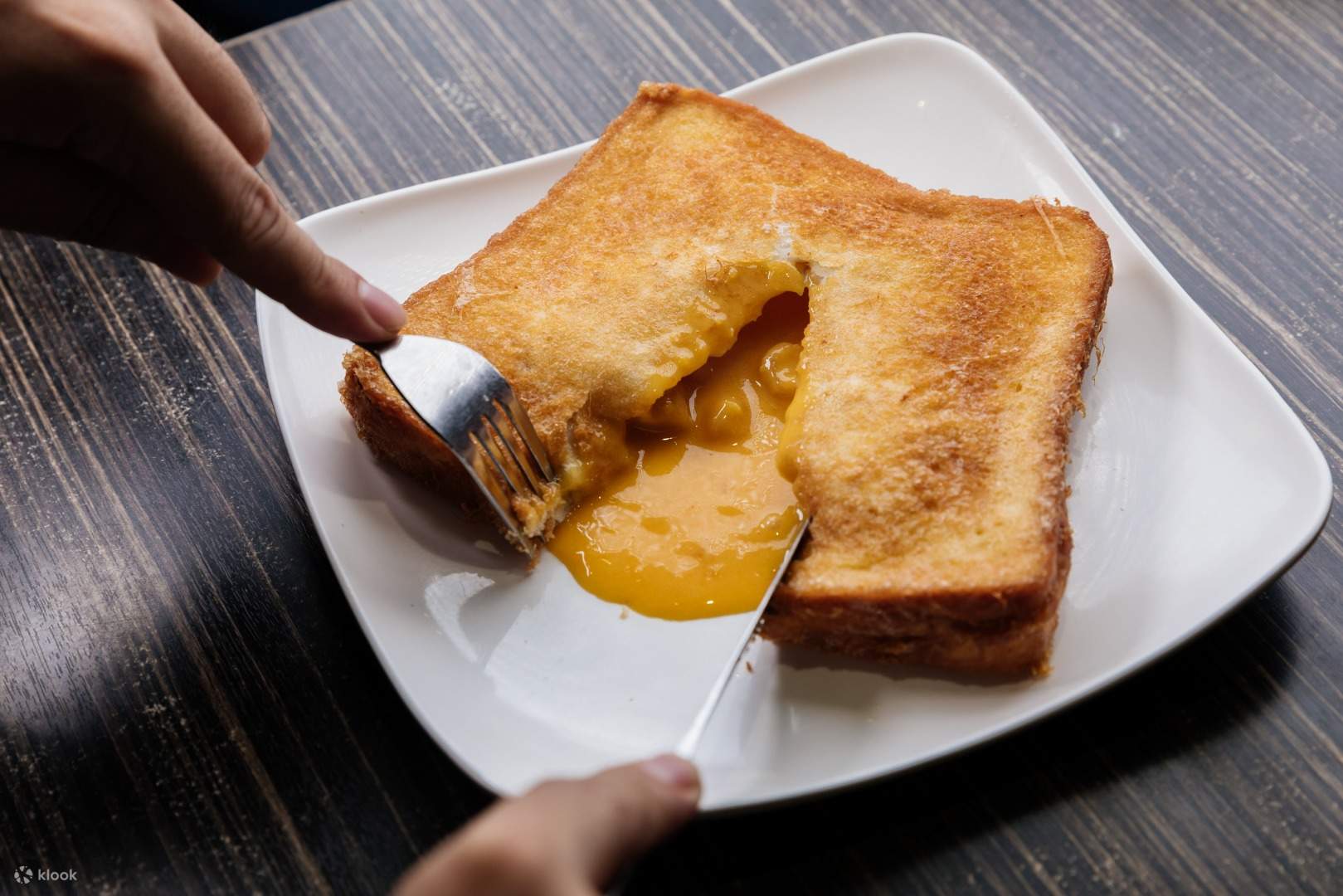 If you are a Dim Sum lover, then this is sure to be your new go-to lunch joint. Chau Kee is popular among locals, and offer a large variety of Dim Sum options at affordable prices. Their Salted Egg French Toast is sinfully delicious.
4-min walk from Garage SYP
Price: $
Chau Kee, Shop H1 Tung Lee Mansion, 1C-1K Water Street, Sai Ying Pun, 2449 2389
This is the number one recommendation of the Garage Team. This Michelin-recommended restaurant serves authentic, fresh, and homely dumplings of all kinds, plus other Northern Chinese style dishes.
4-min walk from Garage SYP
Price: $
Northern Dumpling Yuan, G/F Tung Lee Mansion, 1 Water Street Western District Sai, Ying Pun, 2549 9001
---
If you're not in a hurry...
You can find Locofama hidden on Third Street like the gem it is. The menu is created by Asian American chef and nutritionist Justin Chan, who is out to prove that healthy meals don't have to be bland or boring.
7-min walk from Garage SYP
Price: $$ - $$$
Locofama, 9-13 Fuk Sau Lane, Sai Ying Pun, Hong Kong, 2547 7668
Fat Chad's serves up some of the best America-deli style hot sandwiches in the city. Grab a bite of their Reuben or Cubano sandwich to find yourself transported to the street corner of a NYC bodega.
5-min walk from Garage SYP
Price: $$
Fat Chad's, Shop D, 119B Second Street, Sai Ying Pun, 5536 9665
Absolutely no complaints when a top notch Italian restaurant opens right next door! They specialize in small-plates to share and comfort-food pastas. Sign us up for a luxurious Friday long lunch!
Right next door to Garage SYP
Price: $$$
Address: Casa Cucina & Bar, Shop 8 & 9, 158A Connaught Rd W, Sai Ying Pun, 2887 9666
Did you know you can enjoy Garage Society member-exclusive discounts to a number of popular joints around Hong Kong?
Check the full list of Garager Perks & Discounts!
Note: This article was originally published in April 2018. It was last update by Ching Lam Ip (Programme & Marketing Lead, Garage Society) in April 2022
---
GARAGE SOCIETY HELPS BUSINESSES AND INDIVIDUALS WORK BETTER, THROUGH WORKSTYLE SOLUTIONS TAILORED FOR THEM.
From entrepreneurs to large corporates, we understand the diverse ways in which people work.
We focus on getting to know you and your business so we can tailor a better and smarter way for you to get work done.
Whether it's hot desks, private offices, or custom spaces for enterprises and MNCs, we've got a WorkStyle solution for you.
Interested in a flexible workspace at Garage? Get in touch with us.