Rooftop Republic
Rooftop Republic is a social enterprise that builds, and manages urban farms across Hong Kong. They transform under-utilised areas into vibrant natural spaces, create sources of nutritious organic food, and empower communities to lead a sustainable lifestyle.
They're also our partners in the Garage Greens initiative, an Urban Farming program that's hosted from the terrace of the Garage Academy campus.
They'll be kicking of the Garage Greens Christmas Fair, with an Urban Farming Experience workshop at 10 am. Learn hands-on urban farming skills, and bring home new herbs and veggie plants to grow!
Rooftop Republic, Instagram: @rooftop_republic, Facebook: @RooftopRepublicUrbanFarming, LinkedIn: @Rooftop Republic Urban Farming, www.rooftoprepublic.com
---
Asteria
We're grateful to have Asteria as the giveaway sponsor for the Garage Greens Christmas Pop-Up!
Asteria is a tea brand on a mission is to bring tea to a younger generation, using it as a means of self-exploration, empowerment , and promoting the message of embracing oneself without being apologetic.
RSVP to the Garage Greens Christmas Fair for a chance to win their wonderful Explorer 1.0 Tea Set!
RSVP for the Green Christmas market to enter the giveaway!: https://bit.ly/3ibeb7g
The custom gift box comes with five flavours of specialty tea, a mini glass teapot & teacup set, cute stickers, and self-reflection journal cards.
Visit them at their Green Christmas Market booth, to talk about all things tea!
Asteria, Instagram: @Asteria.tea, www.asteria-tea.com/
---
HortiPower
HortiPower lights helps local growers across the globe to grow indoors, anytime, anywhere, regardless natural daylight Backed by science and inspired by a love of plants, HortiPower lights can give your plants a perfect day, every day.
Urban farmers can grow more produce, while plant lovers can grow beautiful plants in all corners of their home!
Visit the HortiPower booth at the Green Christmas Market, and bring home a present for your plant babies!
HortiPower, Instagram: @hortipower, Facebook: @Hortipower, LinkedIn: @HortiPower, www.hortipower.com/
---
Hinitan Plantation
Hinitan Plantation specialises in farm-to-table coffee, and hand made chocolates!
Their family run farm in Luzon, Philippines produces high quality Barako Coffee and Batangas Cocoa, which are then transformed into handmade chocolates and speciality coffee in Hong Kong.
They have a wide range of specialty roasts, including whole beans, ground coffee, drip coffee sets, and canned cold brew. There's definitely something for the coffee lover in your life - visit their booth to sample hand made chocolates as well!
Hinitan Plantation, Instagram: @hinitanplantation, Facebook:@HinitanPlantation, ​​www.hinitanplantation.com/
---
Milestone Beverages
Milestone Beverages is an independent brand builder and incubator of wines and spirits. They carry brands from across the globe, including Blowfish Australian wines, Japanese Onikishi Whisky, and Atilius Italian wine.
We're glad a have a familiar face in Milestone at the Green Christmas market - they're also a member of our Sai Ying Pun coworking space!
Sample their collection of wines and spirits at the Green Christmas Market booth. Don't skip on their sparkling wine, it's perfect for the holiday season!
Milestone Beverages, Instagram: @mi.bev, Facebook: @milestonebeverages, www.milestonebeverages.com
---
Island Life
Island Life is a purpose-driven brand that offers household products aimed at helping us live more sustainably and resourcefully.
Reduce your single-use plastic consumption with Island Life's dehydrated tablets! All you need is a bottle and some warm tap water.
Start reducing, reusing and refilling in 2023! Visit their booth to stock up on refill tabs of dish soap, hand soap, and multipurpose cleaners.
Island Life, Instagram: @islandlifehongkong, Facebook: @IslandLifeHK, LinkedIn: @Island Life HK, www.islandlifehk.com
---
Retrovert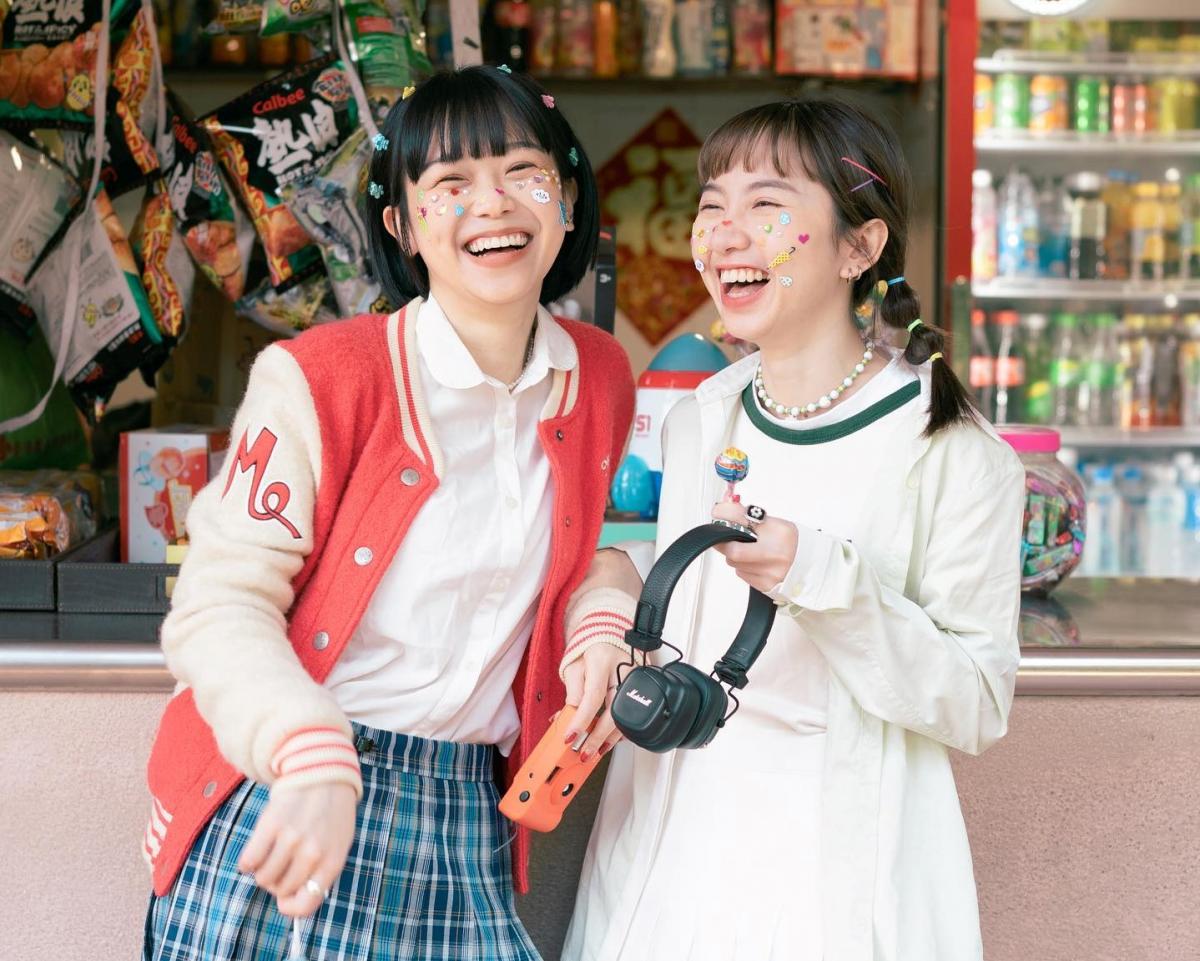 Retrovert is a collective of fashion lovers who aspire to bring chic and affordable fashion to Hong Kong, all while rooted in sustainable, circular fashion.
With "Recycle, Reuse, Recreate" as their mission, Retrovert organizes experiential activities to encourage the public to engage with the sustainable fashion movement.
You can find them at their thrift shop in Mong Kok, or virtually at their online store. For one day only, they'll be hosting a clothing swap at the Garage Greens Christmas Pop-Up!
Register for the clothing swap, to donate and bring home as many pieces as your heart desire - guilt free!
Register for the Retrovert pre-loved clothing swap: https://bit.ly/3GKgW9G
Retrovert, Instagram: @retrovert.hk, Facebook:@retrovert.hk, www.retrovert.co
---
Philippa Ho
Philippa Ho is a yoga instructor and artist based in Hong Kong. Classes with Philippa can include fluid flows at times alignment-conscious or exploring the transitions in between poses.
She aims to keep classes light and accessible so that students can learn more about how their bodies move, and walk away feeling good in their skin and minds.
Philippa is RYT-200 certified teacher in Vinaysa, Yin Yang, Budokon and Bikram yoga. She currently teaches public group classes at Calibrate Studios, and she also hosts Private classes herself!
Sign up for her Yoga and Mobility Rooftop Class at the Christmas Fair! Get your stretch on and release any lingering tightness from the week.
Register for Yoga and Mobility Rooftop Class with Philippa Ho: https://bit.ly/3GLuUIm
Philippa Ho, Instagram: @philippaflow, www.philippaflow.com
---
Tricia Yap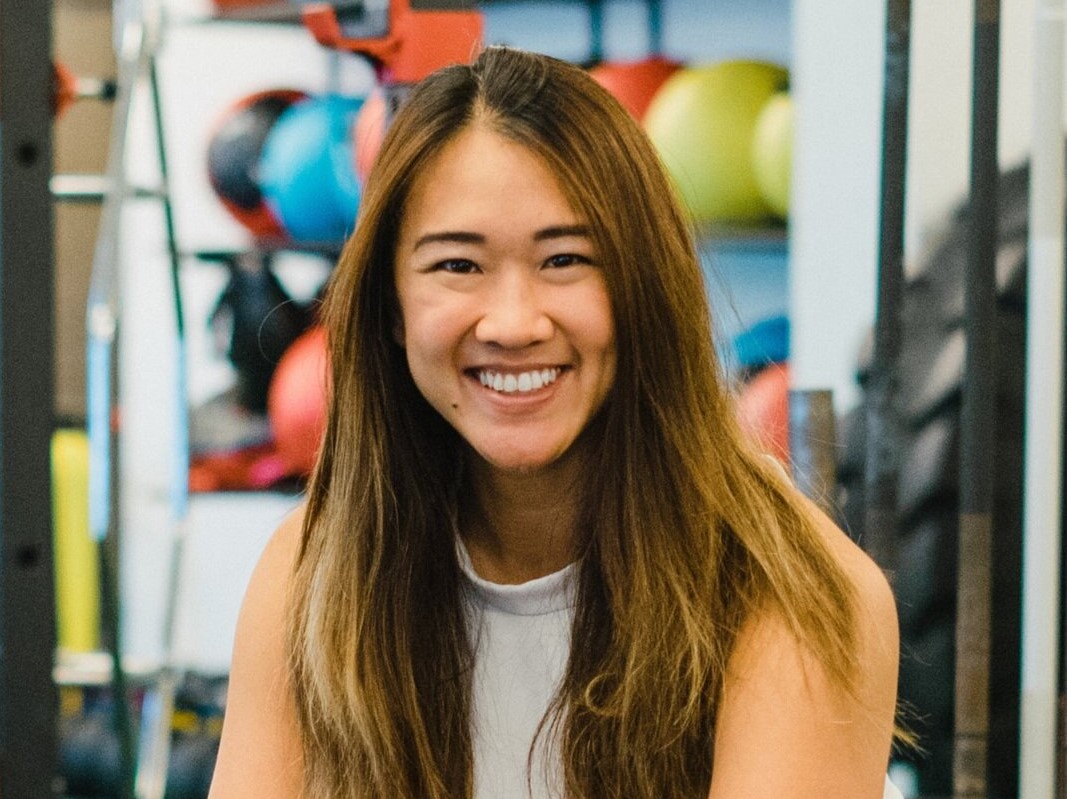 Tricia Yap is the Founder and Lead Coach of Limitless, a gym that integrates functional medicine, health coaching, and personal training.
You might recognize her as a familiar face in the Hong Kong health and wellness scene! She previously founded concepts such as the Warrior Academy, Bikini Fit Hong Kong, and was former Director of Fitness at Goji Studios.
Tricia is also an experienced speaker, having presented at TEDxTinHauWomen and The Women's Foundation, on the topics of entrepreneurship, health, and wellness.
Join Tricia's workshop at the Christmas Fair, all about Tackling Fat Loss Through Gut Health! We'll be challenging the concept of "clean eating" in this short and succinct talk.
Register for Tackling Fat Loss Through Gut Health, with Tricia Yap: https://bit.ly/3F3Z0pm
Tricia Yap, Instagram: @triciayap, Facebook: @TriciaYap, www.triciayap.com
---
BEE Family Coach
BEE Family Coach is a family-oriented wellness venture, created by Run Our City, a social enterprise that advocates for social inclusivity through distance running.
Aimed at grassroot families, their community classes provide fitness & nutrition training for participants to become "family coaches". This not only promotes a healthy lifestyle, but also empowers participants to take the lead in manging the health of their family, improves communication, and builds stronger relationships.
Get a taste of their Family Coach program at the Christmas Fair! Tim Law, former member of the Hong Kong Triathlon National Squad will be taking you through the 101s of becoming a family coach!
Register for the BEE Family Coach Experience (sign-up in groups of 2 family members): https://bit.ly/3ifc02z
BEE Family Coach, Facebook: @BEE Family Coach, www.runourcity.org/en/beefamilycoach
---
Helen Yu
Helen Yu is a Registered Yoga Teacher (RYT) with the Yoga Alliance and a certified teacher in Restorative Yoga.
She believes that yoga is an explorative journey where each and every one of us learns, defines and achieves our own fitness goals at our own pace, according to the unique construct of our own bodies.
Join her Restorative Yoga class at the Christmas Fair! Her class is suitable for all levels, and celebrates comfort, ease, and active relaxation.
Register for Restorative Yoga Workshop with Helen Yu: https://bit.ly/3U6QLgv
Helen Yu, Instagram: @Just Yoga, @bsartgallerystudio
---
About the Garage Greens Christmas Pop-Up
Co-organized by Garage Academy and Rooftop Republic, the Garage Greens Christmas Pop-Up will bring together a community of Hong Kong's brands, wellness advocates, and purpose-driven businesses, to celebrate the holiday season together.
RSVP for free entry to the fair, and enter the giveaway to win an Asteria Explorer 1.0 Tea Set!
Date: Saturday, 3rd December, 2022
Time: 11 am - 6 pm
Venue: Garage Academy Campus: 4/F , Beverly House, 93 Lockhart Road, Wan Chai (Google Maps)
Tickets: Free entry!
RSVP: https://bit.ly/3ibeb7g