---
Eldage
Eldage is a social enterprise with a mission to promote traditional culture. They bring innovation to traditional by adopting an O2O (online to offline) business model to discover local craftsmen, curate their stories, and deliver workshops & products that highlight their handicraft.
Garage member perk
Garage members can receive for 10% off your online order! Visit the Garage commons perks page for the promo code, valid now until Dec 24 2021
Garage team picks
Customized hand-carved mahjong, $280 for 2 tiles (before discount)
Each mahjong tile is hand-carved by a local craftsman, with your characters of choice. You can also customize the size, material, and colour of your tiles.
HK Pineapple Bun Memo Box, $68 (before discount)
An office secret santa gift that your colleagues will actually use! Multifunctional storage box and memo holder, shaped like Hong Kong's iconic pineapple bun.
---
KIBO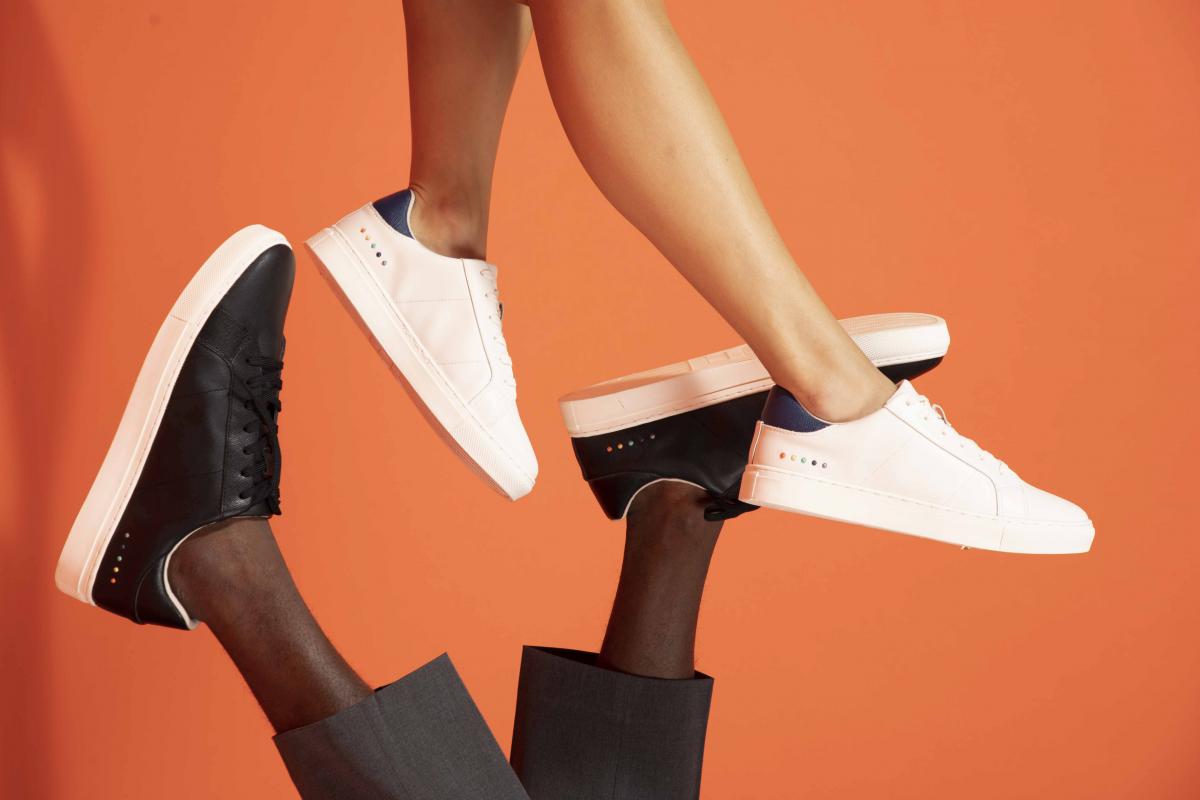 Shop sustainably with KIBO's signature #GuiltFreeKicks, made from leather trimmings and recycled plastic bottles. With each pair of shoes purchased, a portion of the proceeds will go towards Compassion First, a non-profit that fights human trafficking.
KIBO also recently launched a collection of eyewear made of bio-acetate, a biodegradable material derived from cotton and wood pulp.
Garage Member perk:
Garage members can receive 15% off their order! Visit the Garage Commons perks page for the code, valid now through 31 Dec 2021
Garage team picks
Recycled Leather #GuiltFreeKicks, $1,060 (before discount)
A gender neutral design, available in three colours. To maximise the sustainability factor, these sneakers were deliberately designed to be versatile and timeless, so they can stay as part of your wardrobe for multiple season. No more fast fashion!

Rowan Biodegradable #GuitFreeShades, $980 (before discount)
This is a gift of the fashionista in your life. Stylish sunnies crafted from bio-acetate, guaranteed to biodegrade within 2 years in the landfill.
---
Related Articles:
---
Open House
OpenHouse (繪本公館) is an amazing children book distributor with a mission to promote positive education and parent-child relationship.
They empower women from low-income families to build an omnichannel of children's books and educational games, so every parent and child can have more quality time together, and build a flourishing and fulfilling life.
Holiday Promo:
Receive up to 70% off on 8000+ English and Chinese children books!
Enjoy an additional $35 off orders $350 or above, when using Alipay at checkout. (Plus, free local delivery any orders over $999!) Offer valid now through 12 Dec 2021.
Garage Team Picks:
Zen Socks, $252 (before discount)
This delightful picture book is part of the Bring me a Book recommended books guide (a non-profit for family literacy in Hong Kong). A story about patience, sharing, and kindness, suitable for ages 4 - 7. Plus, who doesn't love a dancing illustrated panda bear?
Science Experiment Kit: All About Air, $217 (before discount) (Chinese only)
An educational toy that isn't boring, for the budding young scientists in your life. Included in this kit is 15 interesting experiments to choose from, and hours of fun for kids (and kidults) alike.
---
iBakery
iBakery operates baking factories, bakeries stories, cafes, and cookie pop-ups! They're a social enterprise that has been training and hiring people with disabilities since 2010. Their Christmas collection, including handmade cookies, dried pineapple snacks, and fair trade tea bags are both delicious and beautifully packaged.
Garage team picks:
Gingerbread with Chocolate Pen, $45
Each kit includes 2 gingerbread cookies made with love from the iBakery kitchen, and a chocolate pen for you to add your own personal touch. A great stocking stuffer, especially for kids!
Hello How Are You? Christmas Gift Set, $138
Can't decide on your favourite Christmas goodie? Get them all in the Christmas gift set, which comes with 4 adorable postcards and Christmas stickers, to help you convey your message of love.
---
Rooftop Republic
We couldn't create this Impact Gift Guide without mentioning our long time Garage member and rooftop farm partner, Rooftop Republic! They're a social enterprise that advocates for sustainability by bringing the concept of organic farming to the city.
You might know them for their giant rooftop farms created in partnership with Swire, DBS, and JLL, but they also have some great gifts at their online store!
Garage Team Picks:
Bee-Grateful Gift Set, $438 - $688
Perfect for anyone who would appreciate a mindful and eco-conscious gift. Designed in partnership with BeeFlo Movement to highlight all the good things that bees bring to us, and a chance to create homes and food for these pollinators.
Inside are: local raw honey, a holy basil seeling starter kit, and beeswax wrap (to cut down on single-use plastic cling film)
Ceramic Micro-Greens Grow Kit, $220
Grow delicious and nutrient-packed microgreens at home with Rooftop Republic's grow kit! It has everything you need to grow organic microgreens indoors year-round in a decorative ceramic growing tray. All you need is a small windowsill space!
---
Garage Society helps businesses across Asia work better through WorkStyle solutions tailored for them. From entrepreneurs to large corporates, we understand the diverse ways in which people work.
We focus on getting to know you and your business so we can tailor a better and smarter way for you to get work done. Since 2014, we've taken on a community-centric approach to empower our community through people, place and programming (including the GarageGivesBack programme pictured above!)
We all work differently, which is why each Garage workspace is unique in location, design, and community, offering spaces and experiences that fit around you.
Whether it's hot desks, private offices, or custom spaces for enterprises and MNCs, we've got a WorkStyle solution for you.

Interested in a flexible workspace at Garage? Get in touch with us.