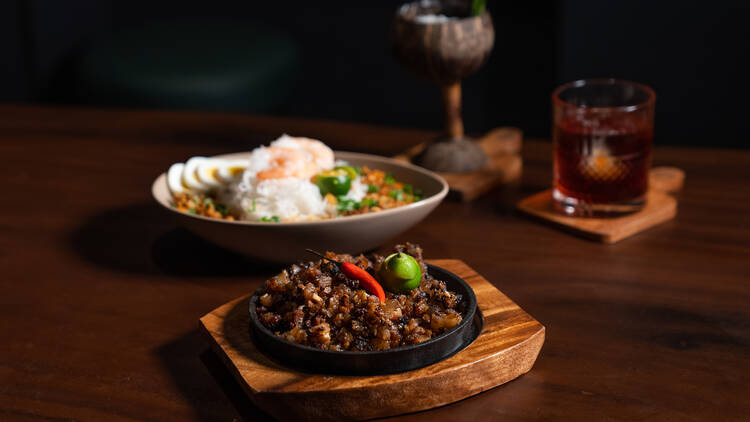 Dara is a Filipino restaurant located in the vibrant neighborhood of Sai Ying Pun.
It offers a culinary experience that celebrates the flavors and traditions of Filipino cuisine. From classic dishes like Isaw and Balabok to modern interpretations with a twist, Dara delivers a unique and authentic taste of the Philippines.
The restaurant's ambience is warm and inviting, with a modern yet rustic interior that reflects the Philippines' rich cultural heritage. Diners can enjoy their meal in a cozy setting and indulge in various flavorful dishes made with high-quality ingredients.
Whether you're craving traditional favorites or looking to explore the diverse flavors of Filipino cuisine, Dara is a must-visit destination for food lovers in Sai Ying Pun.
Price: $$
Shop 6, 1/F, Artisan House, 1 Sai Yuen Lane, Sai Ying Pun, Western District
5107-4474


Flying Pig Bistro in Sai Ying Pun is a trendy and inviting restaurant known for its laid-back atmosphere and delicious Western cuisine.
The bistro offers a diverse menu of classic dishes with a modern twist, featuring options for both meat lovers and vegetarians. One of the highlights of the Flying Pig Bistro is their selection of artisanal burgers, made with top-quality ingredients and served in a variety of delectable flavors.
Located in the vibrant neighborhood of Sai Ying Pun, Flying Pig Bistro is conveniently situated within walking distance of various attractions, making it an ideal dining destination for both locals and tourists alike.
Price: $$
62 High Street, Sai Ying Pun
2540-0311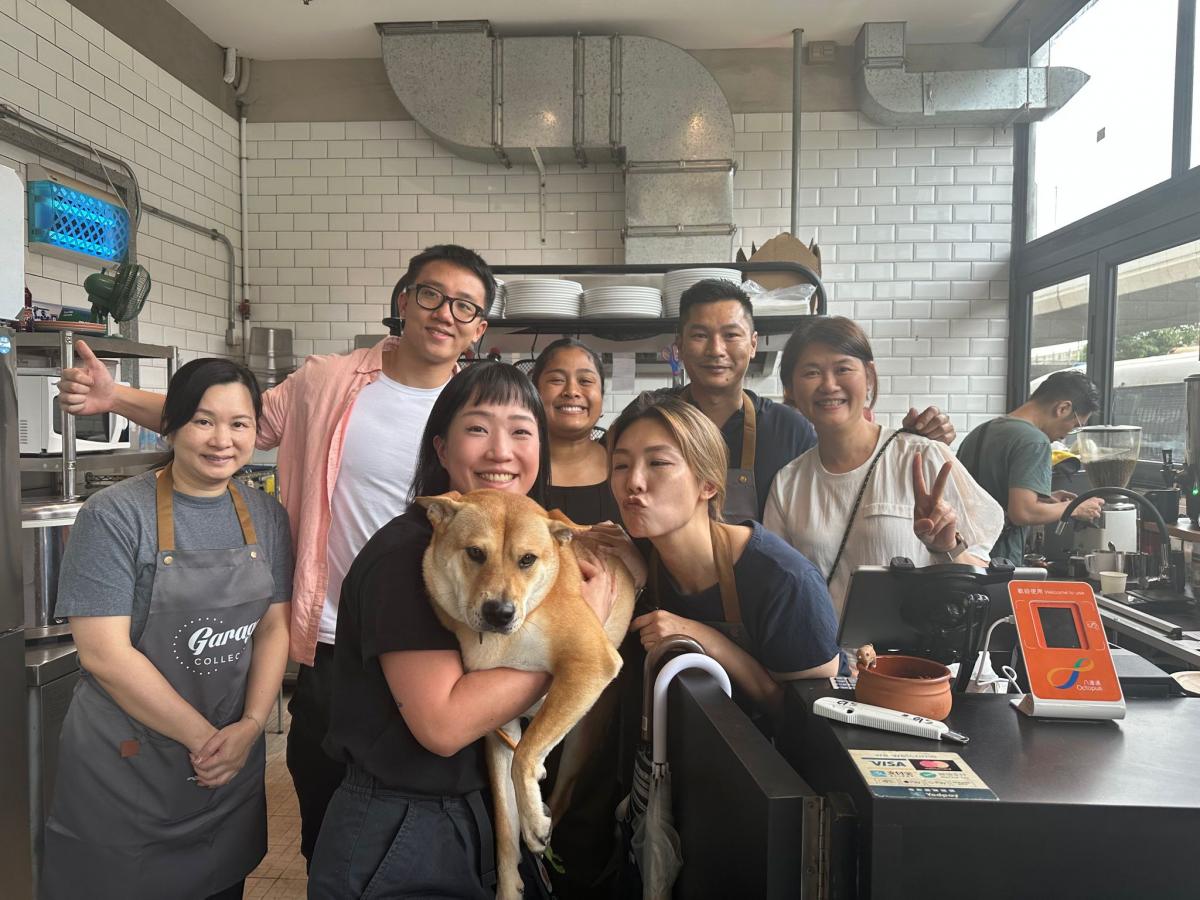 Snuggled in our Garage Sai Ying Pun coworking space, Garage Collective Cafe offers a variety of comfort brunch foods and contemporary drinks.
The Collective Cafe not only offers a place to dine in, but also a space to build a community! The open environment is open for all members and guests, including a welcoming atmosphere for pets! Whether you're looking for a cozy workspace spot, or meeting up with friends for a small bite.
Price: $-$$
Shop 4-7, 158A Connaught Road West, Sai Ying Pun
3952-7400
Katsumoto is a small, intimate restaurant that serves authentic Japanese cuisine.
Katsumoto focuses on providing high-quality, fresh ingredients and traditional preparation methods to create dishes that are flavorful and satisfying. The menu at Katsumoto features a range of classic Japanese dishes, including sushi, sashimi, and various meat and seafood dishes cooked using traditional Japanese techniques.
The restaurant is minimalist yet warm, with a comfortable ambiance perfect for a relaxed meal with friends or family!
Price: $$
G/F, 70 High Street, Sai Ying Pun, Western District
https://www.bistro-concept.com/
2606-0826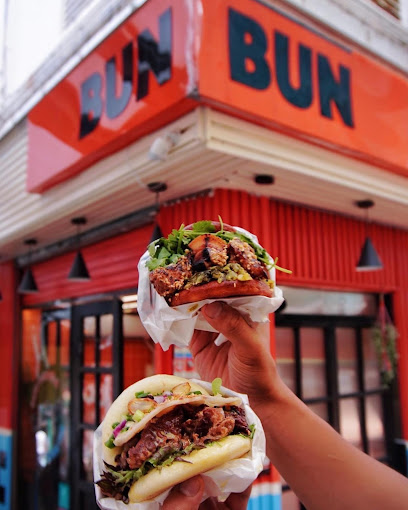 Bun Bun is a popular restaurant that specializes in Vietnamese cuisine.
Bun Bun is known for its authentic and flavorful dishes, which are made with fresh ingredients! The menu at Bun Bun features a variety of classic Vietnamese dishes, such as pho, banh mi sandwiches, and vermicelli bowls, as well as a selection of small plates and appetizers. In addition to its delicious food, Bun Bun also offers a range of refreshing drinks, including fresh fruit juices, Vietnamese coffee, and bubble tea!
The interior of the restaurant is bright and colorful, with a casual and inviting atmosphere that is perfect for a quick lunch!
Price: $
Shop 6, G/F, Comfort Court, 52 Third Street, Sai Ying Pun, Western District
https://bunbun.oddle.me/en_HK/
5339-1987
Krua Walaiphan is a hidden gem tucked away in Sai Ying Pun, offering authentic and delicious Thai cuisine.
The restaurant prides itself on using traditional Thai recipes and high-quality ingredients to create flavorful and aromatic dishes. Krua Walaiphan's menu features a wide variety of Thai favorites, including green curry, pad thai, tom yum soup, and crispy spring rolls!
Price: $$
G/F, Ko Wang Court, 29 High Street, Sai Ying Pun, Western District
https://www.kruawalaiphan.com/
2804-1555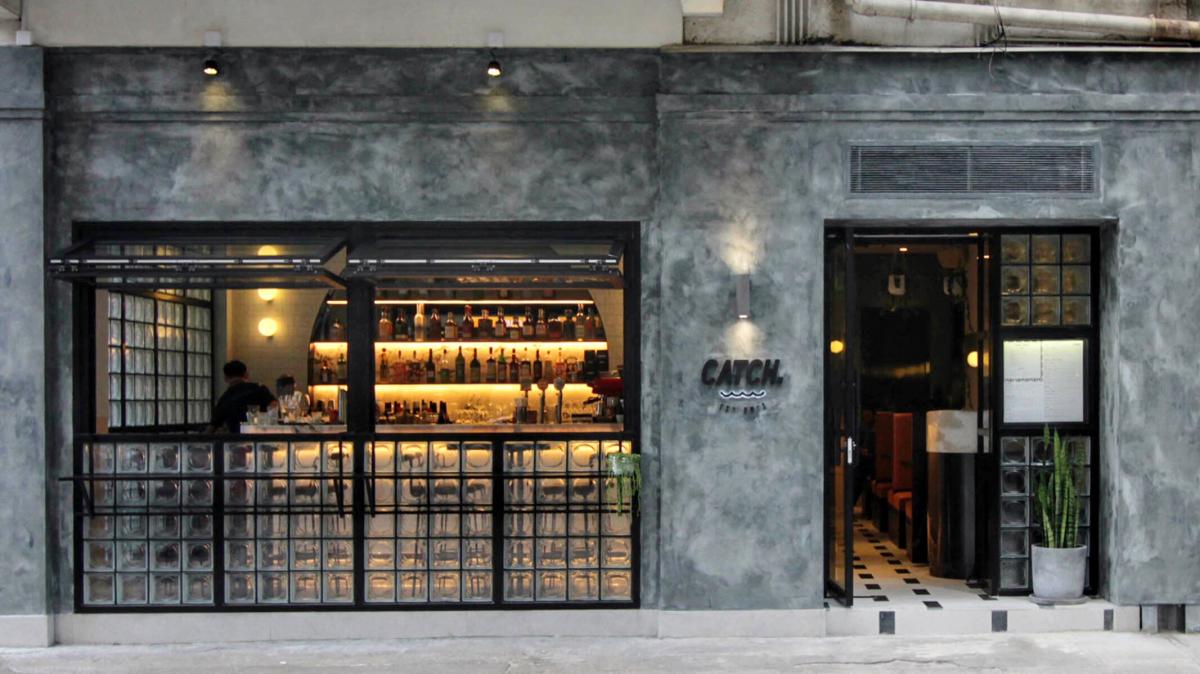 Catch is a trendy Australian seafood restaurant located in Sai Ying Pun.
The restaurant is known for its fresh and sustainably sourced seafood, which is expertly prepared by skilled chefs. The menu at Catch features a variety of seafood dishes, such as grilled fish, seafood pasta, and seafood platters, as well as non-seafood options.
The modern and stylish interior of Catch creates a chic and upscale atmosphere, making it a popular choice for both casual meals and special occasions.
Price: $$-$$$
G/F, 9-10 Second Street, Sai Ying Pun, Western District
2818-2355
La Paloma is a contemporary Spanish restaurant.
La Paloma offers an extensive menu of traditional Spanish dishes, using fresh and seasonal ingredients to create delicious dishes. Some of the standout dishes at La Paloma include paella, grilled octopus, Iberico ham, and a selection of tapas and snacks perfect for sharing.
The drinks menu at La Paloma is equally impressive, featuring an array of Spanish wines, craft cocktails, and other seasonal libations that perfectly complement the bold flavors of the food.
La Paloma's passionate and knowledgeable staff are always on hand to offer recommendations and ensure that every guest enjoys a memorable dining experience!
Price: $$-$$$
1/F, SoHo 189, 189 Queen's Road West, Sai Ying Pun, Western District
2291-6161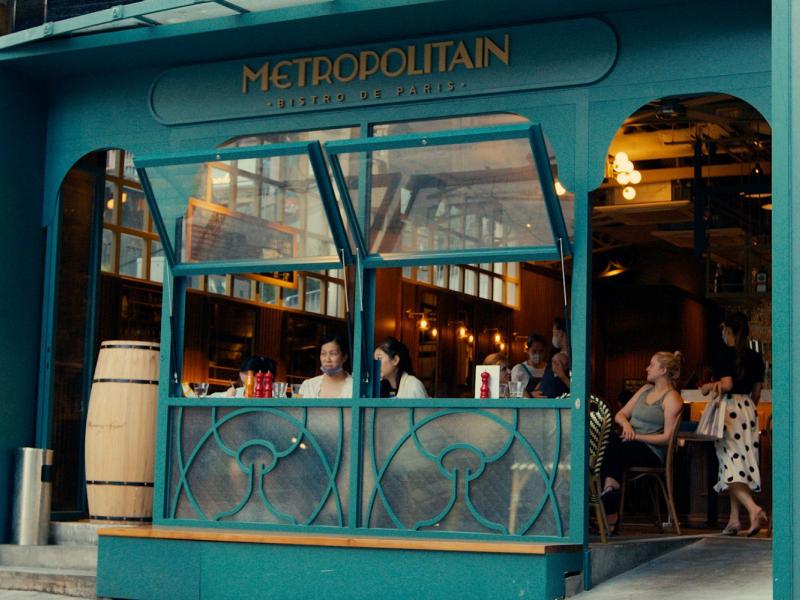 With a focus on serving authentic French cuisine, Metropolitain offers a delightful dining experience for lovers of French food.
Also being a pet-friendly restaurant, the menu showcases a range of classic French dishes, including set lunch and dinner options! Prepared with the freshest ingredients and infused with genuine French flavors, the dishes at Metropolitain are crafted with care and precision.
The charming and cozy atmosphere of Metropolitain provides the perfect setting for a relaxed and enjoyable meal for family and friends. Whether you're craving classic French favorites or exploring new culinary delights, Metropolitain in Sai Ying Pun is a go-to spot for French cuisine enthusiasts.
Price: $$-$$$
G/F, 46 High Street, Sai Ying Pun, Western District
https://www.pastis.hk/metropolitain
6271-6102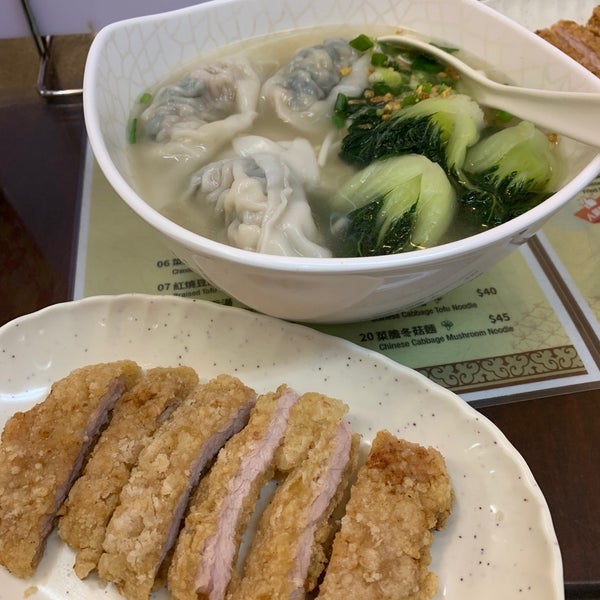 For over thirty years, Kam Cheung Spare Ribs Noodle has been a beloved classic in Sai Wan Ho. Known for serving arguably the best pork ribs in town, this hidden gem is just a short walk away from Garage Sai Ying Pun.
Using high-quality ingredients and time-honored cooking techniques, every bowl of Kam Cheung Spare Ribs Noodle is a flavor-packed delight. It has become a favorite amongst the Garage team, and now you can experience the mouthwatering goodness too.
Price: $ - $$
Shop C, G/F, Piu Chun Building, 316-320 Des Voeux Road West, Sai Ying Pun
https://www.facebook.com/profile.php?id=100064211522351
2857 6738
GARAGE SOCIETY HELPS BUSINESSES AND INDIVIDUALS WORK BETTER, THROUGH WORKSTYLE SOLUTIONS TAILORED FOR THEM.
From entrepreneurs to large corporates, we understand the diverse ways in which people work.
We focus on getting to know you and your business so we can tailor a better and smarter way for you to get work done.
Whether it's hot desks, private offices, or custom spaces for enterprises and MNCs, we've got a WorkStyle solution for you.
Interested in a flexible workspace at Garage? Get in touch with us.