Chinese New Year celebrations are something that all Chinese look forward to, with many traditions that are followed year after year. Accommodating and embracing these traditions will certainly work in your favor and be considered as good business etiquette.
We've put together a list of do's and don'ts for Chinese New Year, to make your business partners feel respected and your team members right at home!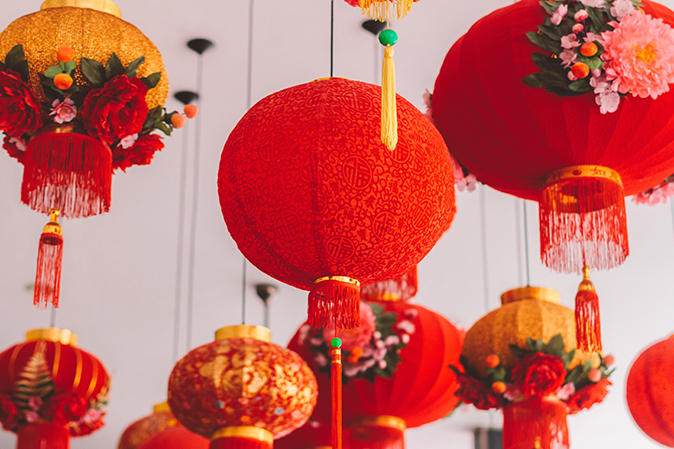 Dos
Gifts are commonly exchanged by all Chinese, and it would be nice for you to give something to your Chinese colleagues to show your appreciation. Some popular gifts that are acceptable to give a business partner or employee include:
Chinese New Year snacks

Tea
Food hampers or packages with ingredients for typical Chinese New Year dishes
Wine – but ensure the person drinks alcohol first!
Watches
Western skin care products
Red envelopes with cash are given out to family members during Chinese New Year celebrations, but it's always good to recognize your Chinese staff with these as well. Good business etiquette suggests that an equal amount among all staff is a good way to go about it.

You'll find that the Chinese wear red when visiting a business or person's place during the period, so encourage your whole team to wear a red shirt or dress as well. Other bright colors like orange, yellow or purple are also acceptable if you don't happen to have anything red.
Exchanging mandarins is common practice when visiting a home or business. Keep a stash of mandarins in case someone gives them to you, and always give the same number as you are given. If you don't have any on hand at the time, good business etiquette would be to wait some time before returning the same mandarins back to the person who gave them to you.
Respect your colleague's request for time off. Chinese New Year is one of the most important times of the year to spend with loved ones and is looked forward to throughout the year. Make sure that you can accommodate for this leave so that your Chinese friends can enjoy their time.
---
Related Articles:
---
DON'Ts
Give the wrong type of gift. While giving gifts to your business partner and staff is a great idea, there are certain kinds of things that you should avoid including:

Cut flowers
Umbrellas
Clocks
Kitchen utensils
Mirrors
Anything sharp

Give any kind of gift that has a group of four things. Four is an unlucky number and also associated with death.
Don't bother your colleagues on Chinese New Year's Eve. They won't be able to do any work that day while they prepare for their reunion dinner. Remember not to schedule any phone calls or expect them to answer emails. Also, avoid any social invites on this day.
Wear black or white. Since these are the colors of mourning, Chinese New Year celebration is not an appropriate time to wear black or white.
Make your staff work during Chinese New Year. This is an important celebration time and all Chinese will have plans with their friends and family. Forcing your business partner to work during a time that other businesses are normally shut down will sour your relationship. Some employees would expect you to pay them double or triple their normal salary to come in to work for an emergency.
Expect your colleagues to ask for time off long in advance. While it may seem normal business etiquette to you to put in your annual leave request well before the time, it is expected for people to not be working during Chinese New Year celebrations. If you are not sure what time your colleague wants to have off, just kindly ask them to confirm as soon as they can so you can plan accordingly.
Important to remember
Chinese New Year means that restaurants and temples will be packed, and many shops will be closed. It's a good time to stay at home, unless of course you are lucky enough to have been invited to join in the celebrations! Which you are, to our CNY series of events coming up! While we celebrate, remember to take note of special business hour arrangements at our various locations. Check out our Facebook and Instagram for any updates, and we look forward to seeing you with us!