Wan Chai is Hong Kong's hottest new neighbourhood with new and hip bars, restaurants and shopping complexes dominating the area. Historically rich and culturally vibrant, this is the place to be for an after-work drink with coworkers and friends. In addition, Wan Chai happy hours are among the best in the city, with regular buy one get one free deals, specialty nights and affordable drink menus popping up in the neighbourhood. Here are the best 8 Wan Chai bars for an after-work drink, just steps away from our Garage Society Wan Chai workspace.
1. Ophelia
Tucked away in the Lee Tung Avenue shopping mall, Ophelia is the place to see and be seen. The brainchild of restaurant design genius Ashley Sutton, this bar oozes drama and excess, adorned with aviary and peacock-inspired furnishings. There is a real Oriental opulence to Ophelia. Behind the bar, you'll find models clad in Cheongsams, with dark mood lighting to keep the vibe mysterious and seductive. Their drinks menu is exotic and dramatic as the bar decor itself. Opt for their "Golden Feather" ($130), a Belvedere Vodka passion fruit cocktail or a classic Ophelia Negroni ($145).
2. Wooloomooloo
Wooloomooloo Steakhouse from the Wooloomooloo Group offers sweeping vistas from its iconic rooftop lounge, overlooking the Happy Valley racecourse and Causeway Bay. Situated on the 31st floor of The Hennessy, Wooloomooloo has an in-house DJ sprucing up the nightlife scene from 7 PM onwards. Select from a diverse wine list and cocktail menu, from Prime Negronis to Mango Mojitos. For a little bit of fun, go for their Sex and the City-inspired Wooloomooloo Flirtini ($145) which is bound to taste as good as it looks.
3. Ciacoe Italian Wine Bar
On 1 Moon Street, you'll find a bustling watering hole, Ciacoe Italian Wine Bar. Ideal for wine connoisseurs and travellers alike, this Wan Chai bar is the perfect place for a first date, for after-work drinks or a catch-up with friends. From aperitivos to homemade appetizers and proseccos, Ciacoe Italian Wine Bar offers the very best of quaint Italian cuisine, with a reasonably-priced wine selection and regular Friday promotions. Also, it's worth checking out their Facebook page for updates on regular live music events.
4. The Pawn Botanicals Bar
A favourite among socialites and expats, The Pawn's Botanicals Bar on the first floor is an ultra-chic, stylish space for an upscale Wan Chai happy hour. This bar specializes in hand-crafted cocktails and has live DJ music every Friday and Saturday. A must-try includes their new Summer Tipples cocktail menu which is available from 5 PM to 7 PM from Sunday to Thursday for a limited time only. Select from creative mocktails, fine spirits with mixers and draught beers, including their signature 1944 Mai Tai ($130) and Nusa Cana Sugarcane Spirit ($100).
---
Related Articles
---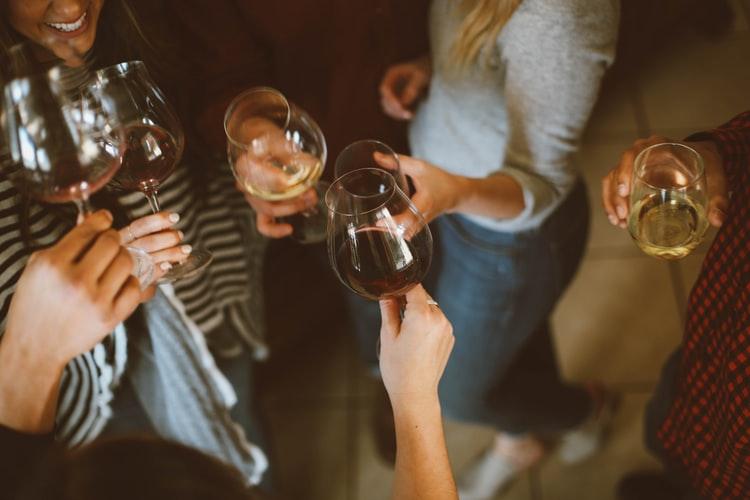 5. Djibouti
Djibouti is a breath of fresh air among Wan Chai bars, from their décor to their carefully curated cocktail menu. As the name suggests, the bar has Mediterranean touches, with its ultra-hip purple lighting, crystal chandeliers and copper décor fixtures, redefining a chic night out. Its eclectic and diverse cocktail menu is perfect for an after-work drink to unwind and relax. Opt for a signature Djiboulinii ($135), Djibouti's whimsical and peppery take on a bellini, or try out their Long Island iced tea Djibaby shot ($70). There's even a Da Bootii option ($130), a classic bourbon-based whisky sour.
6. Back Bar
Ranked one of the best among Wan Chai bars, Back Bar is the ultra-cool speakeasy hidden via a side door in an alleyway on Ship Street. Adjacent to the adjoining restaurant, Ham and Sherry, this nostalgic yet vibrant speakeasy pay homage to Hong Kong's iconic cha chaan tengs, with a selection of creative, colourful cocktails to match the retro vibe. Chic and dimly lit, these den is the perfect spot for after-work drinks, or for a get-together with friends on weekends. On Back Bar's Bite Nite Sundays, all cocktails are half off, beers start from $30, and house spirits start from $35. Sample their diverse menu of tapas, including a Sunday special burger and fries combo for only $58.
7. Madame Ching
From the Pirata Group, Madame Ching serves contemporary Chinese cuisine with an eccentric flair. A favourite among the younger crowds, they serve Happy Hour on weekdays from 3 PM to 7 PM and their drinks menu is limited but surprisingly affordable. For $48, you'll want to try their unique Fukdakga cocktail made from vodka, lime juice and Carpano Bianco. Alternatively, opt for Thick Soul ($58), a one of a kind umeshu, sake, kumquat-infused concoction. There is also a small selection of wines and spirits and the happy hour menu includes a Cantonese savoury food selection for $68, from Mapo Tofu and their famous General Son's chicken to Cantonese Cuban pulled pork.
8. Oolaa Petite
Arguably the best happy hour deal among Wan Chai bars and in the city, head over to Oolaa Petite for a $30 Aperol spritz, prosecco or Asahi bottle. This Wan Chai happy hour deal is available every Monday to Friday from 5:30 PM to 7 PM for a limited time this summer only. Their regular happy hour deal is wallet-friendly too. On weekends from 5 PM to 8 PM, house wine, beers and spirits are priced at $40 and cocktails for $50. Located on Star Street, Oolaa Petite is airy, spacious and inviting and with a plethora of canapes and after-dinner cocktails, you can't go wrong spending a Wan Chai happy hour here.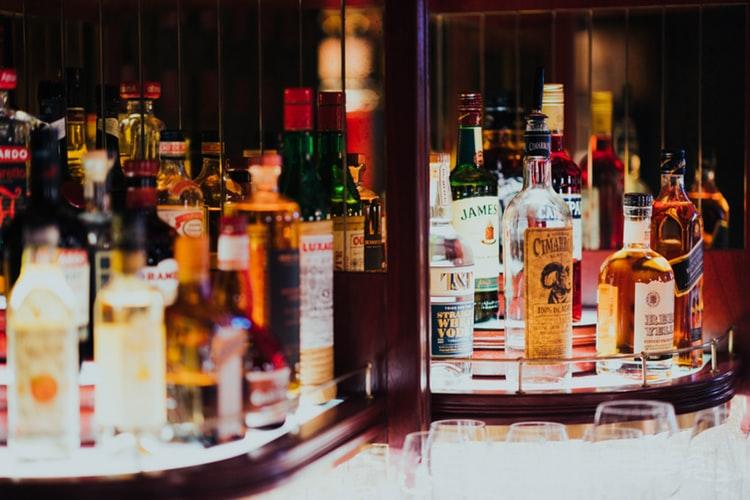 Situated on Lockhart Road's Beverly House, Garage Wan Chai is more than a co-working space. It's a holistic community and business solutions provider for dynamic entrepreneurs, creative independents and freelancers. Garage Wan Chai spans three whole floors, offering community members innovative, unique facilities such as game rooms, cafes, an urban green farm and spacious outdoor terrace space. With access to nearby social venues, such as Hong Kong's Convention and Exhibition Centre, Lee Tung Avenue, Blue House and some of the city's best bars and restaurants, Garage Wan Chai provides a gateway to networking opportunities and leisure amenities right at your doorstep.